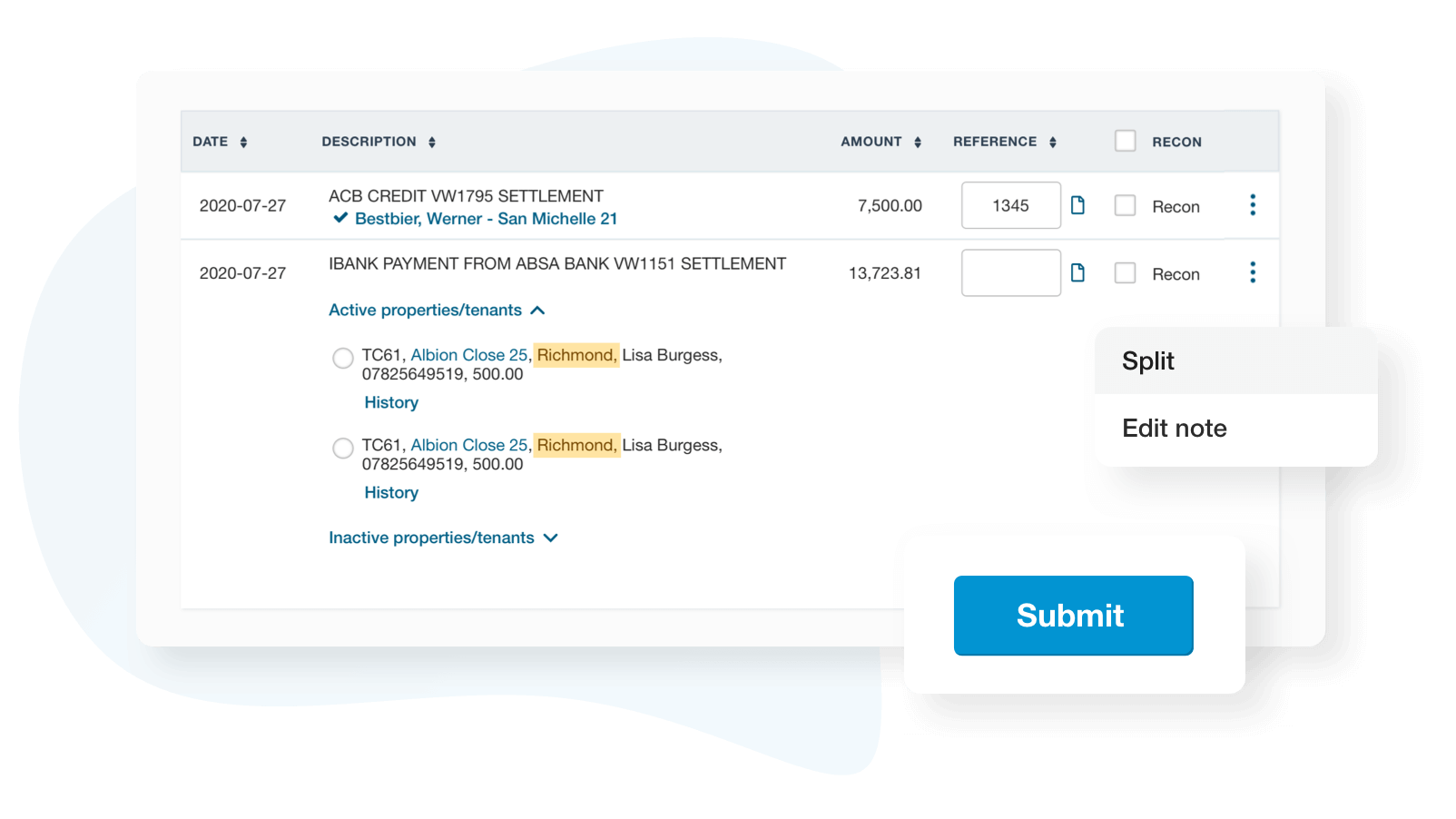 Still checking bank statements to see who paid?
Our system does it for you - without being asked. Automatically identify who has paid without the need to look elsewhere.
Explore bank integration
Intelligent matching of payments, regardless of payment method
PayProp automatically matches payments to tenants based on a unique reference number.

Pascual Candia
Venecan Property Management
"I definitely knew that if I wanted to grow the business there had to be a better way than doing this process manually or paying high banking fees."
Link payments to the right properties – automatically.
Get PayProp